SYSTEMA SOLAR.
MI CARIBE
This psicoledic caribbean stage was too a colaboration wtih Los Bones crew and audiovisual collective in charge of bringing all the compositions to life and directing Systema Solar on this journey, this band is an actual refferent of the colombian creativity and new musical styles that are flourishing this days, but they have been working on this for almost 10 years now.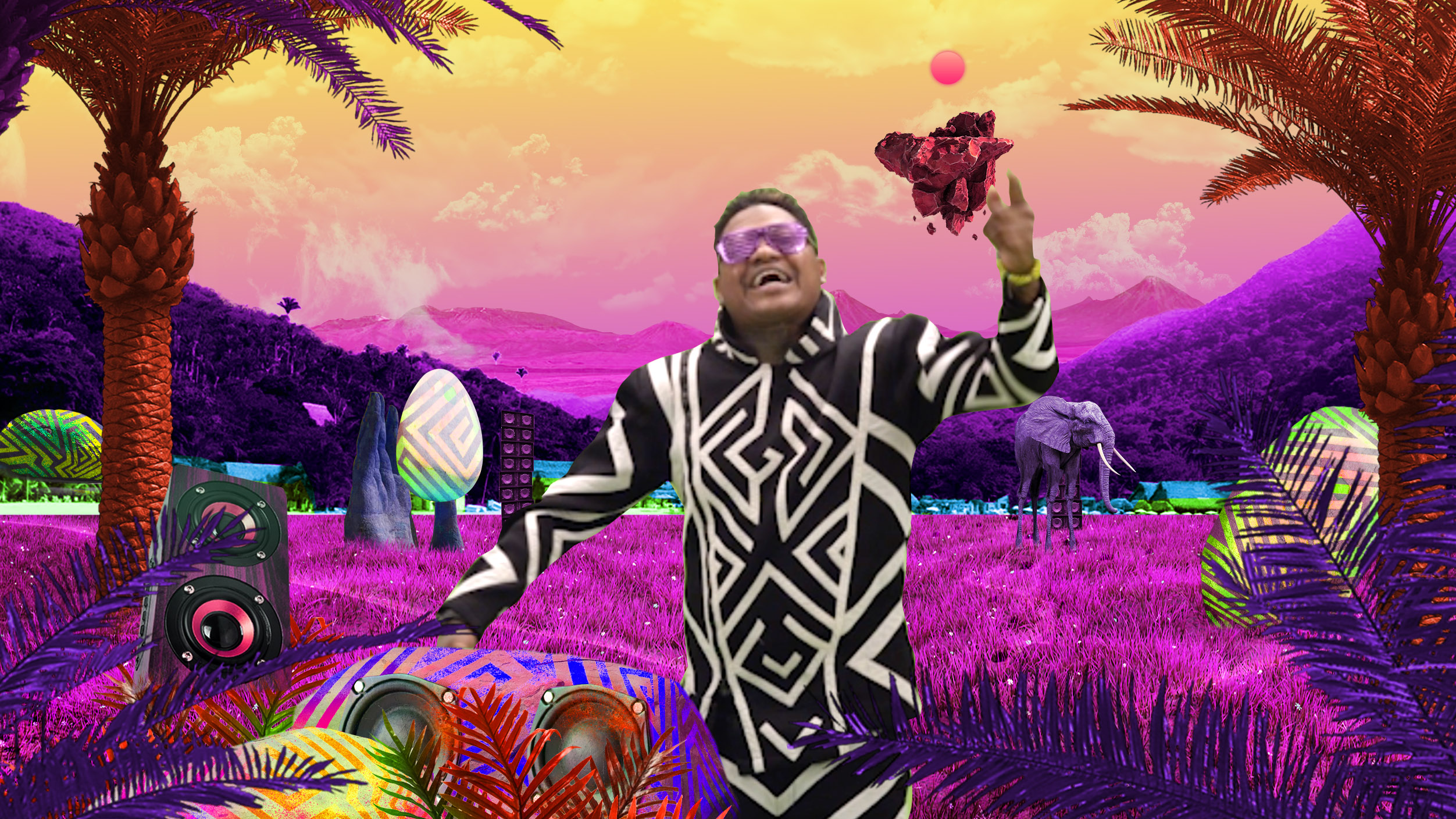 La Murga was involved in design and art direction of the stage, the 'berbenautic' worlds we create for the video, that was shot completely on green screen, this landscapes we're design from scratch just for the video. It was a lot of fun seeing it come to life.

Here are some screenshots from the video.


The band idea was to show the actual situation that has been hitting the colombian coast for years too, getting involved in a political theme as the song developes, a lot of corruption and decieve has been happening for years in that region of the country and Systema Solar wanted to show the people that not everything is sun and shine on the caribbean coast of Colombia.
Watch the video...





More abour Systema Solar here.
VERMING RISING
An animated series created by Juan Rendón.

The animation and original artwork was created by Los Bones, an audiovisual house of talented designers, animators, producers and storytellers, and we worked together bringing it to live.

In this project we have to build an imaginary island inspired by Miami, where cats and racoons have evolve in a postapocallyptic world where they need to fight for their place in the island.


Together we build all the sets from scratch, taking care of every detail that needed to be in place in order for the story to develope.
This is Los Bones website, have a look.

Netflix presents:

ESCOBAR´S COUNTDOWN TO DEATH
A documentary created by Santiago Diaz and Pablo Martin Farina.

Working with Los Bones again we were commitioned to create a investigative, kind of high espionage world to tell the story.
This were our first photocompostition proposals that didn't make it.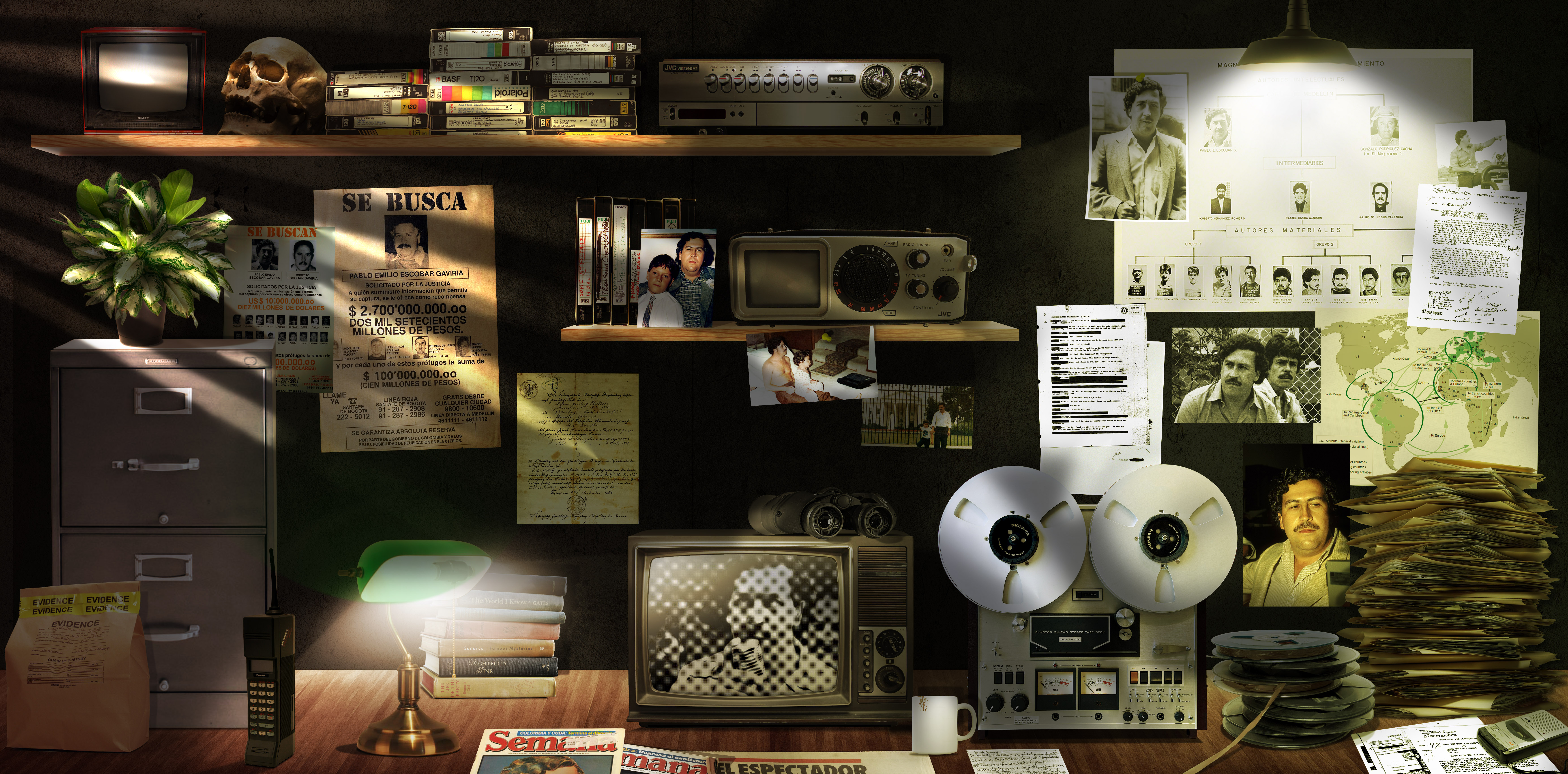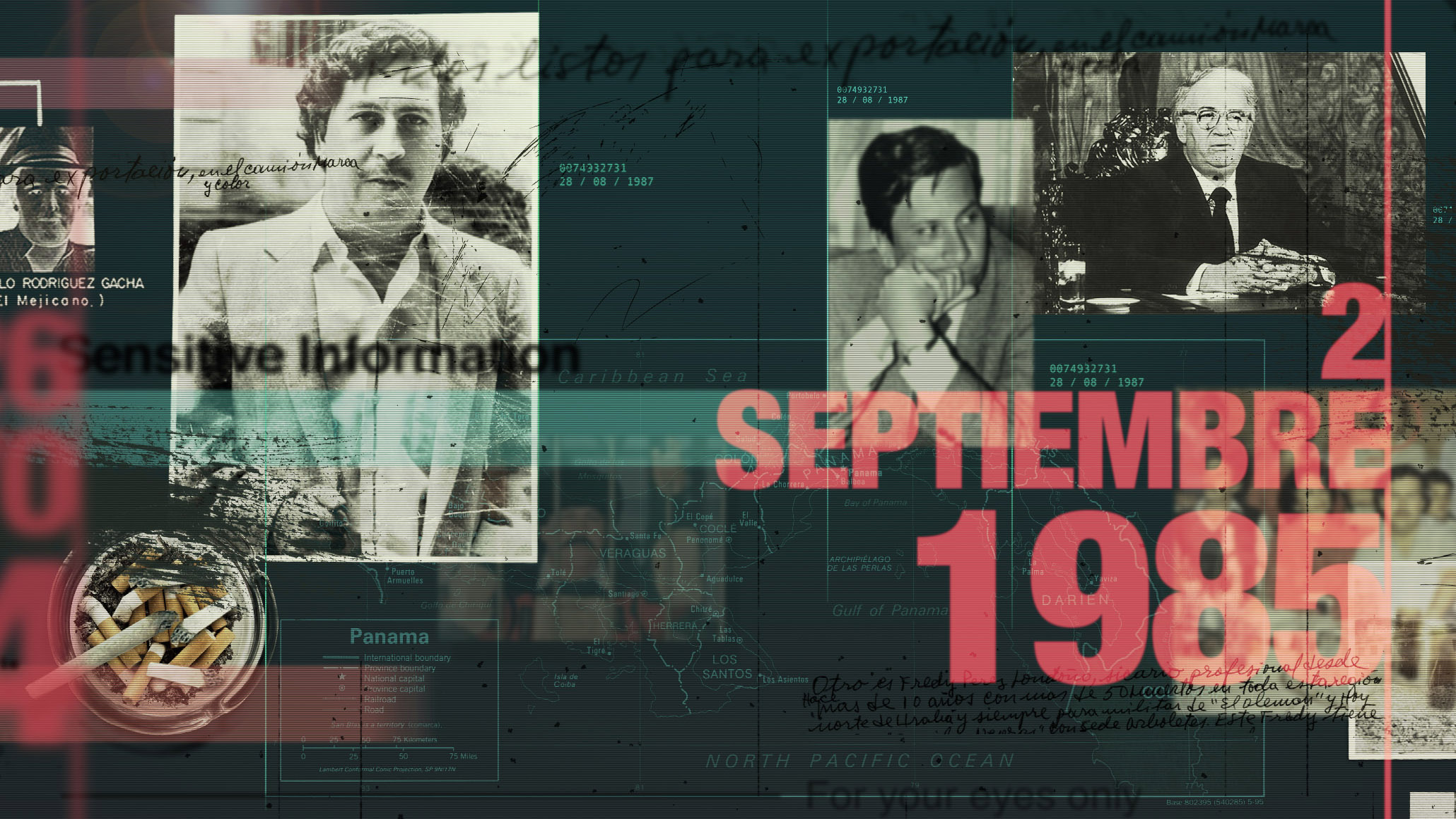 But then we find the perfect look for the documentary.
︎



Some of the final screenshots.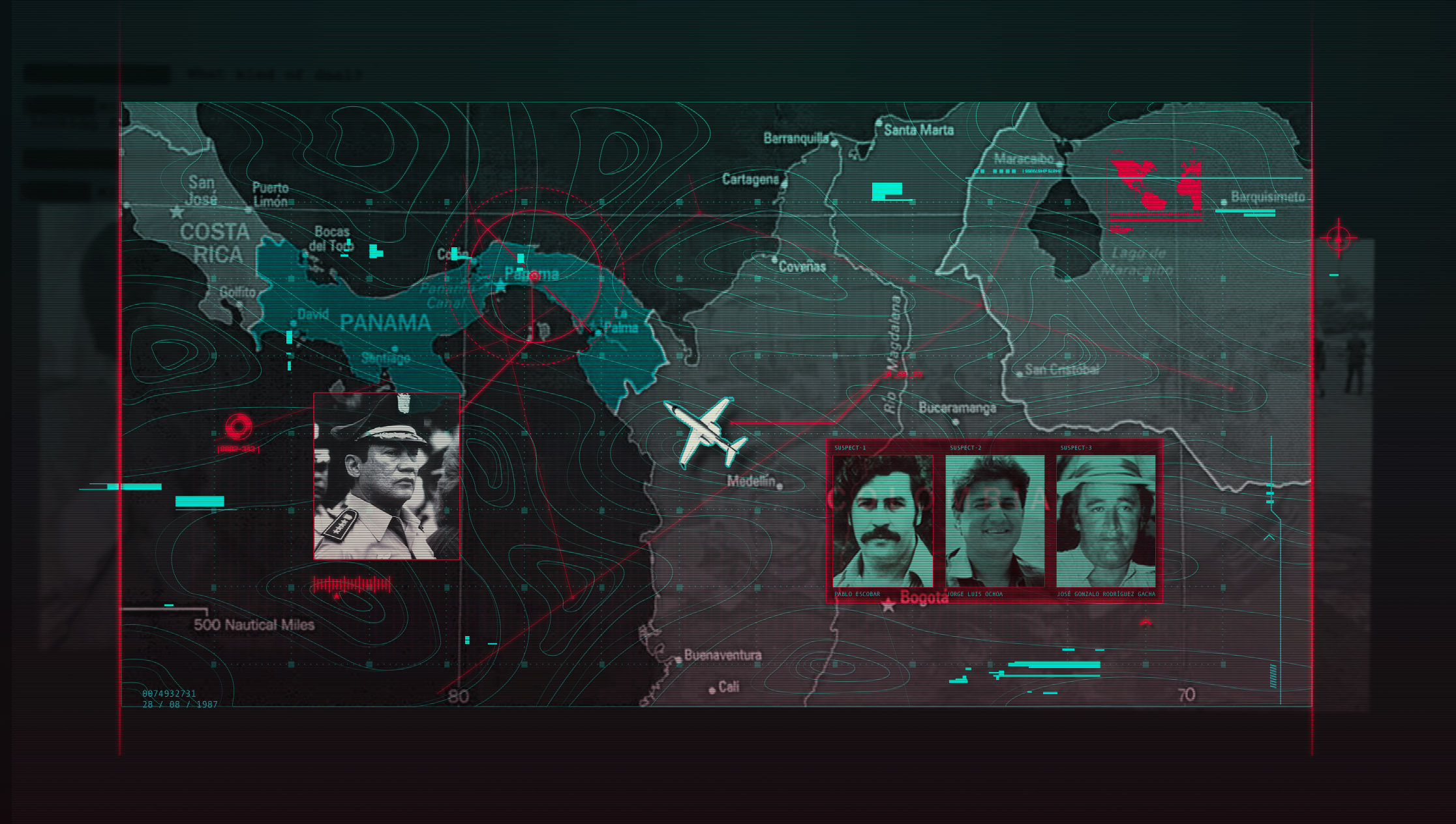 Here are some of the motion graphics and animations on the domentary.
And a screenshot from Netflix so you won't miss it.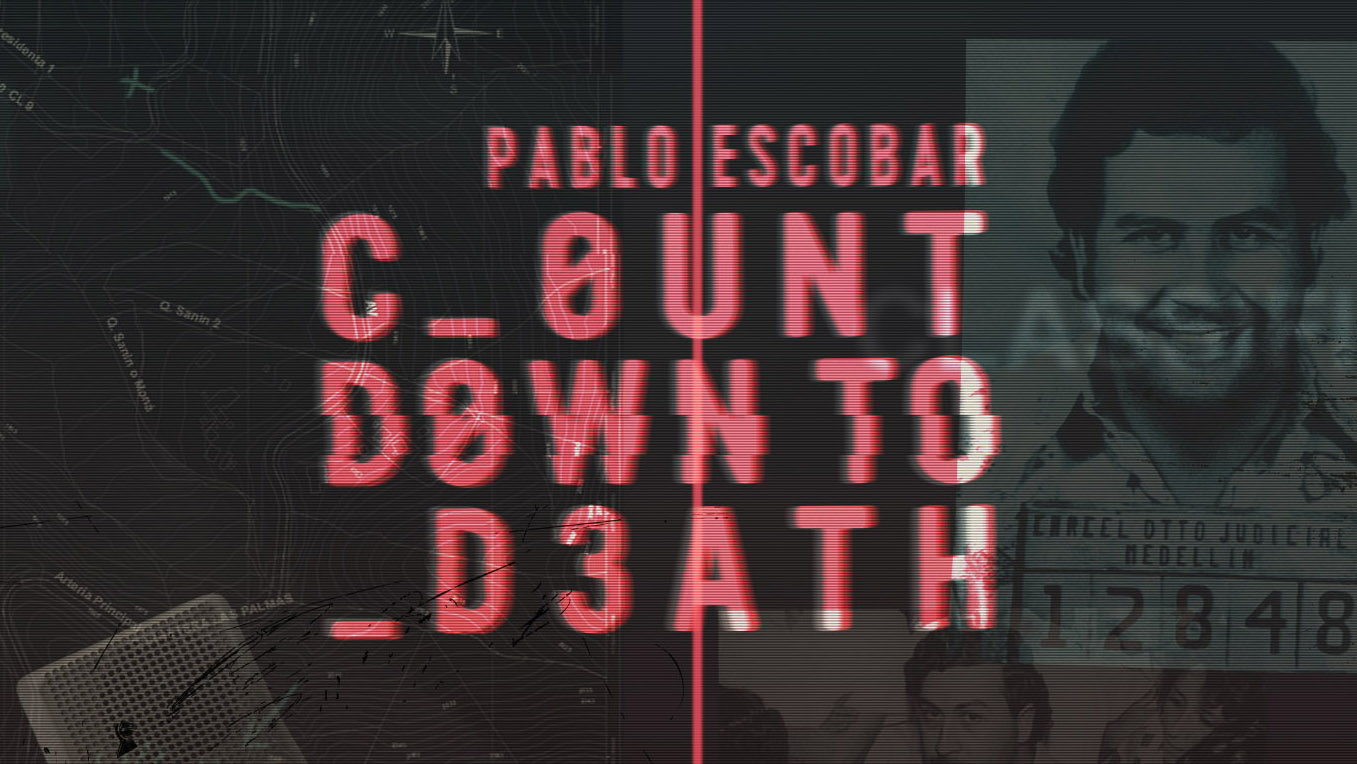 The logo design for the film.
SOLAR CINEMA

BAD LUCKY GOAT. 2017


Official poster for the world premiere at SXSW 2017.



The hole project is here.




UNIVERSO INVISIBLE. 2017


Design of the Workshop poster.

MASTERCLASS and WORKSHOP de cine dictado por Spiros Stathoulopoulos.
Bogotá del 4 al 13 de Mayo del 2017. Universidad Jorge Tadeo Lozano.


¡



UNIVERSO INVISIBLE - Entrevista Raul Benavidez from Solar Cinema on Vimeo.







SINCARD. 2014

Oficial poster design for the shortfilm.

ANTHROPOS. 2014

Diseño del Poster Oficial.

ANTHROPOS is a 'cadaver exquisito' that is a method by which a collection of words or images is collectively assembled. Each collaborator adds to a composition in sequence. This particular film was directed by almost 50 young talents from Colombia, Chile, Argentina and Ecuador, each director was given a few restrictions to create a sequence shot, and they were all edited together to complete the movie.
FUCKING GAMES. 2013

Oficial poster design.
The nature of this film exists explicitly as and audiovisual answer to the question asked by Michael Haneke on his movie Funny Games...

(read more about it here.)