NEW BRANDS
INDRAVISIÓN
Jose Lucio's work as a Director of Photography
DP, Cameraman.
35 Mm, 16 Mm, HD.

He wanted a Logo Design that resonates with his work, this is what we came up with.





Check out Indravision's reel. There's more to see on their website.






The logo animation was made by Nisba Visual label.


LA RADIOLA ESTUDIO
La Radiola it's a Bogotá based sound studio, focused on orginal music and comercial sounds for audiovisual and radio experiences.

Sounds like this...
radiola's website.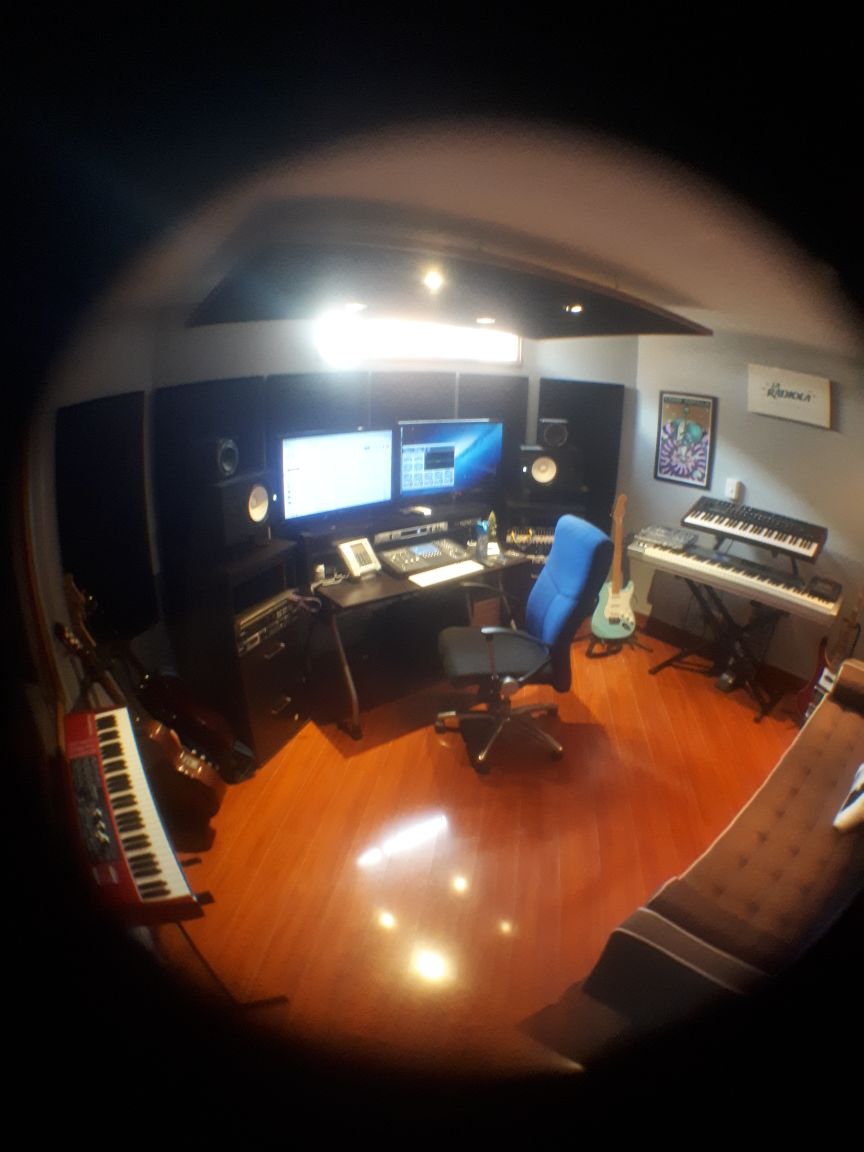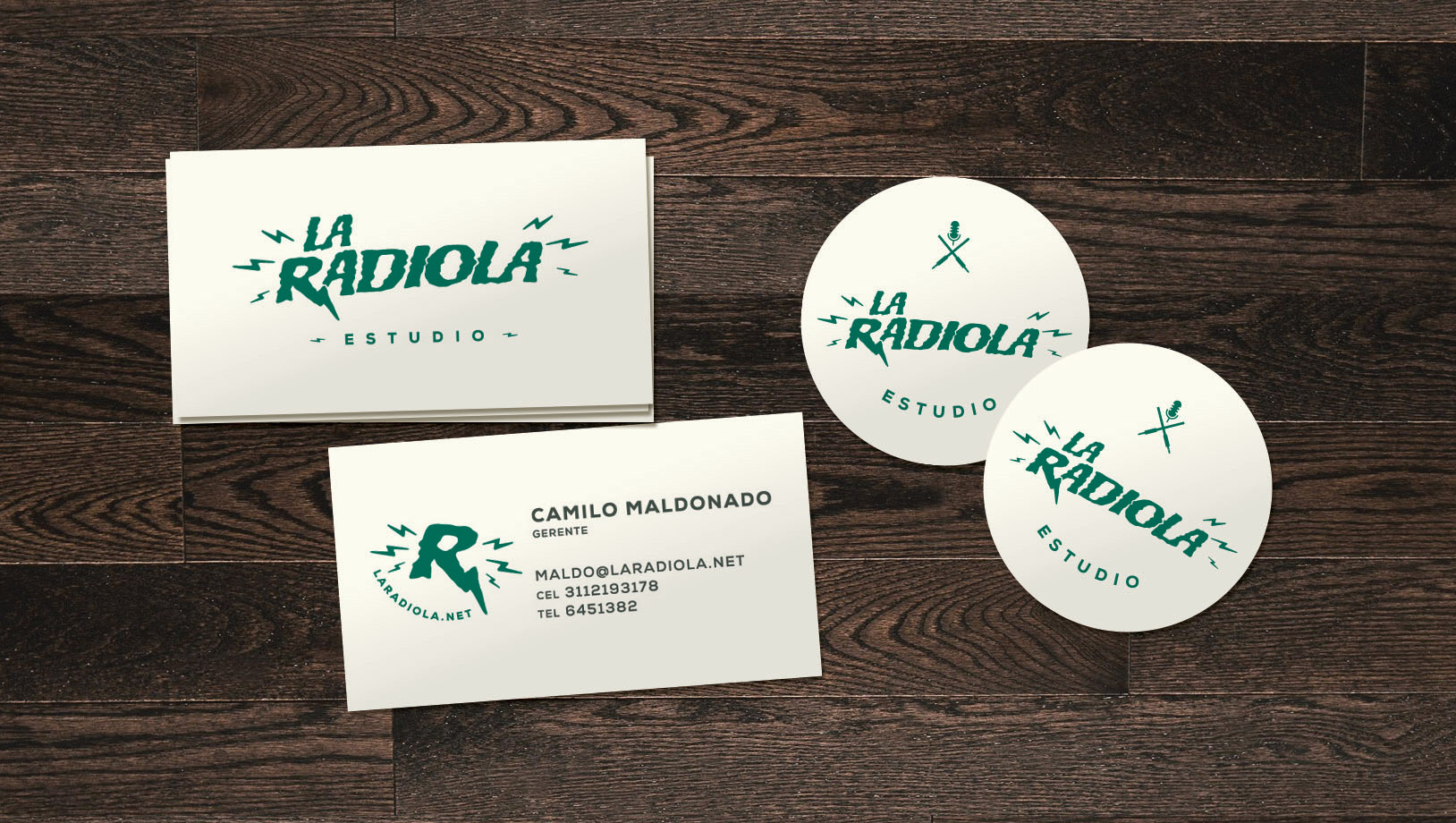 CASA JAGUAR

A hostel in Palomino Guajira, Colombia.




CHISPAS

Branding for Andrés Bermúdez a Photography Director in Bogotá.


website here.



TUT STUDIO

Musical experimentation, live recordings, sound engeniering and music studio. check it.
http://tutstudio.com/?lang=en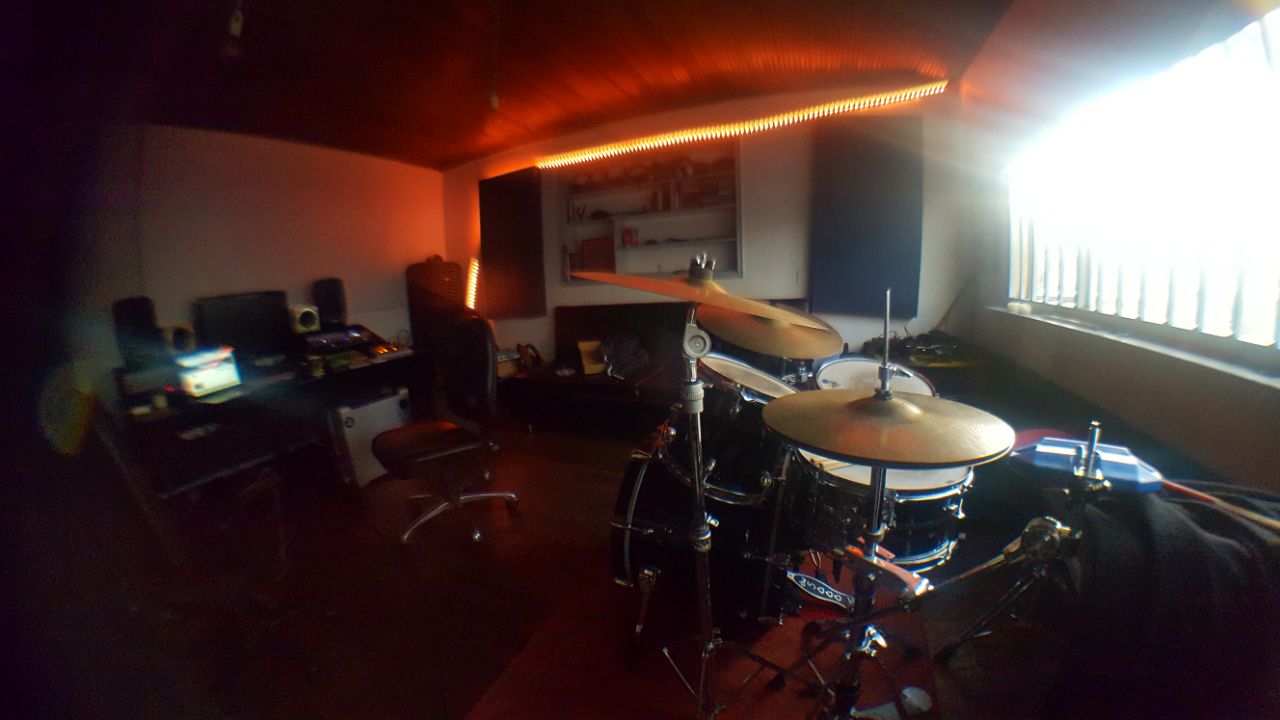 SALVAJE

An independent brand that creates products that stand out from themselves because of their wild side.


Instagram here.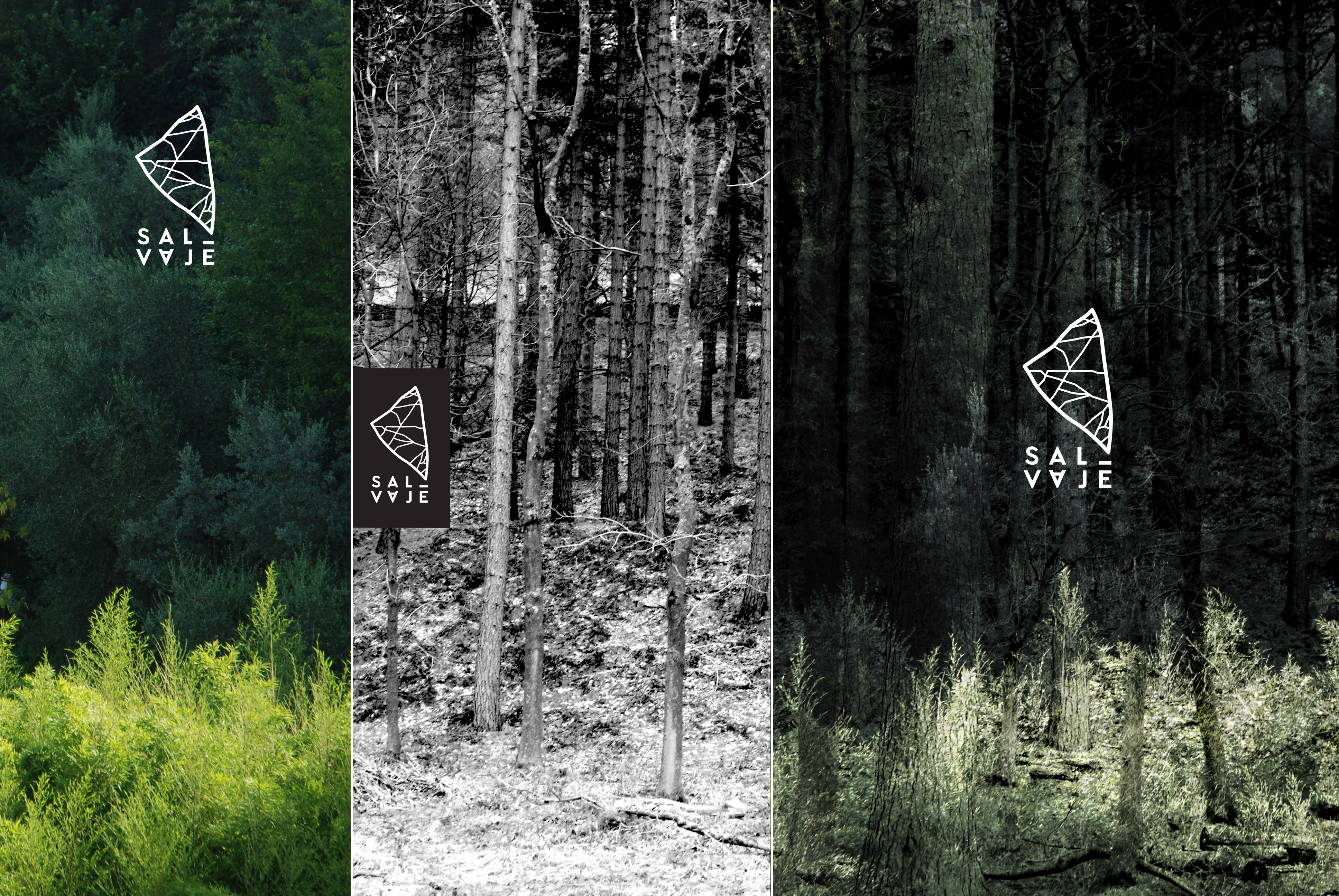 BRAND DESIGN
& APLICATIONS



BASIT
Arab and colombian coast fast food.



FRESCOCAMPO

Unprocessed and Kosher food distributor products. Logo and Branding.


FROM


Signature cuisine restaurant. Business cards and Menu design.


MAKIA

Mediterranean restaurant in Bogotá (Colombia). Logo and Menu.

KING OF QUEENS

Blended Scotch Whisky rebranding Logo and Label propossal. The client didn't go with this one.

BURGERKILL

La Murga was asked to start from a type to create a symbol for the restaurant visual identity, thats when we started creating everything and we've been in charge of developing the BurgerKill communication since the beggining.


They decided to let us give the restaurant a fresh 'look n feel', thanks for that!.
Pattern for the waxed paper that is served with the hamburgers.

New menu design, inspired in the evidence bags in police investigations, as a reminder of the 'Kill' concept.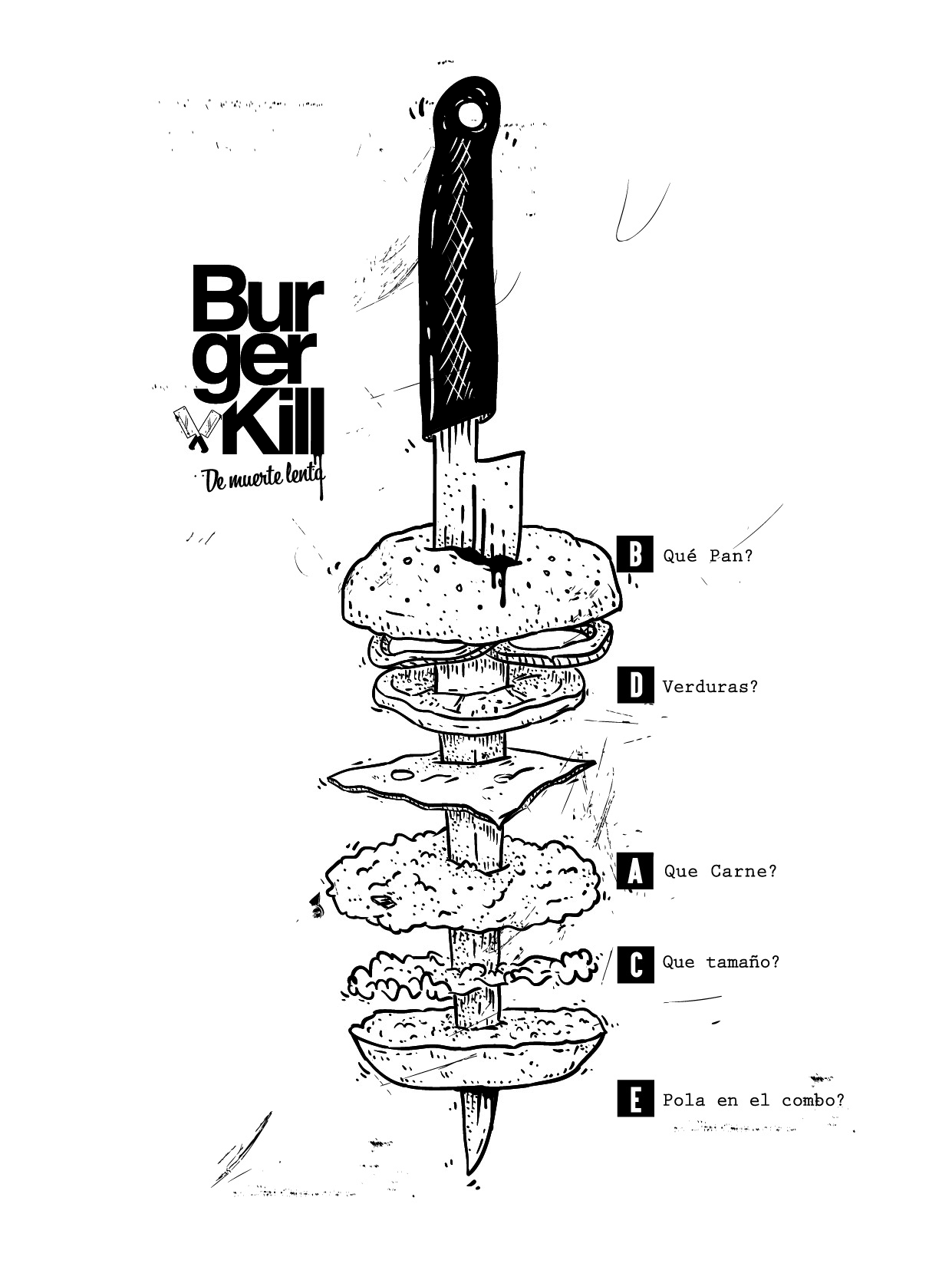 They needed the consumers to know about the new hot dogs Perros Kill, so they came up with some great names and La Murga created a few illustrations and we put them in a small devide right on the tables.



︎︎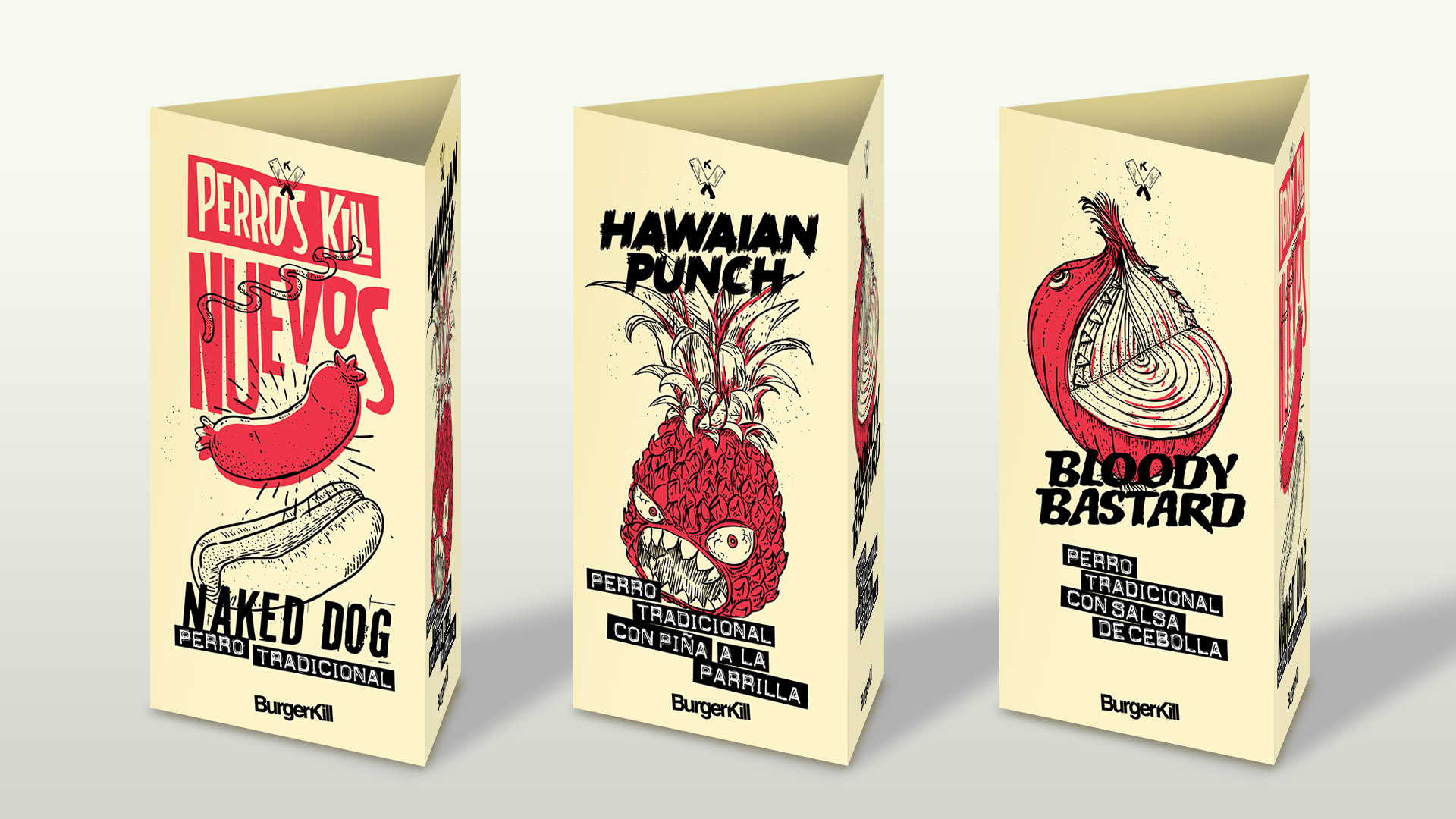 A small fanzine BurgerKill wanted to do that work as a reunion of the best musical events in Bogotá on that month, we came up with a folded poster with all the information that we wanted people to see, and it was also collectable and free distributed. Long live live music.

This was and idea for the website design that was on construction, for the people to see the imaginary world of the restaurant, a collage of stuff that give power to the brand, rock n' roll, fashion, and a street visual vocabulary.

Poster for a new franchise on another part of town.
Visual identity of
AUDITORIO LUMIERE
Logo Design.

A medium capacity new auditorium for live music and events in the heart of Bogotá.

The squared shape of the place was perfect to become anything an event needed, and that's what they wanted to show with the logo, that Lumiére was a space ready for everything.
Stickers y logo variations.
Flyer for the first monthly program of the auditorium.
︎
Music and spreading our music will always be our design fuel.