︎montaje / exhibition
PUNT ZERO
en Llum BCN


Lighting installation at Festival Llum Barcelona 2019As a member of the UPC Master's Degree in Interior Design and Ephemeral Spaces, we participated with the PuntZero artistic installation at the Llum Barcelona 2019 festival.

Held for the second year in El Barrio Barcelonés de Poblenou, it makes it a great laboratory for experimentation with La Luz as a creative medium, where renowned artists, designers, architects and schools are invited.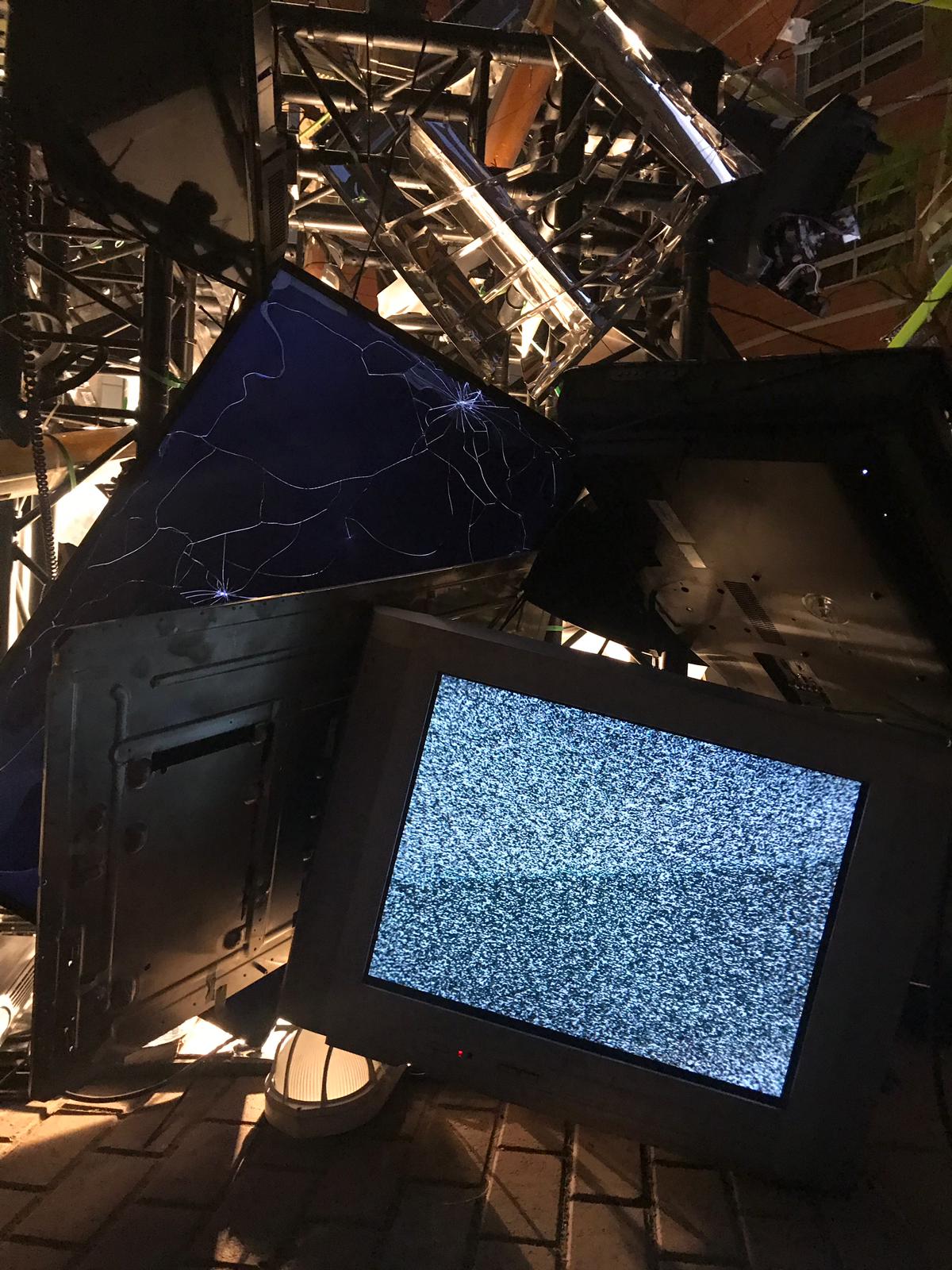 Our proposal, called, PuntZero, is a return to the origin, a frozen explosion of light waste that should make us reflect on our model of society, the excessive consumption that leads to a production of waste that is unacceptable for our planet.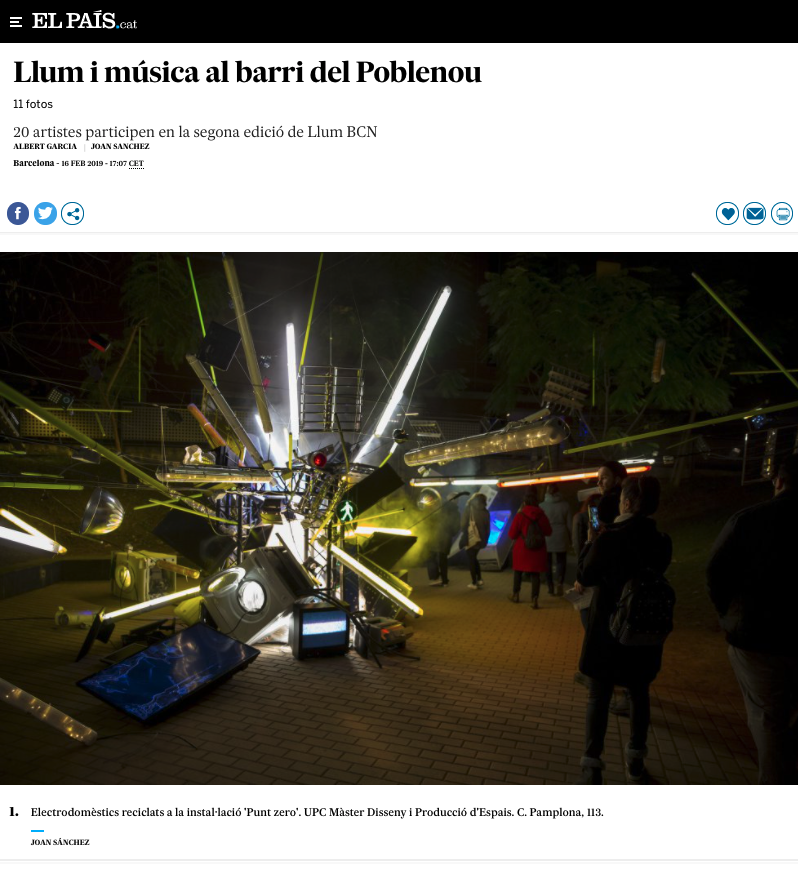 Let's reflect and maybe we should go back to PuntZero.