LLORONA RECORDS
Llorona Records is a Colombian music label that also envolves in cultural projects inspired by Caribbean and Latin american roots and folk music based in Bogotá – Colombia.

We've been working toghether for a few years in programs that look to inspire new generations into building a musical identity mixing culture, music and education.

For this post card Llorona wanted me to create a small logo tag for 'sonido original' a phrase that define their sound, and they wanted it to get along with the original cocrodile made by colombian graphic artist Mateo Rivano in celebration of their tenth aniversary.

I also created this gif animation of the tears for social networks.


ARTIST SHOWCASE
Llorona needed a small broshure to showcase 2 of their artist Elkin Robinson and Dub de gaitas, we came up with a design that when folded show a illustration of them each on a folded side, so there was no front or back therefore the same importance for each one of them.


PAISAJES SONOROS



Artistic residency for culture, music and nature preservación on the colombian pacific region, more specifictly Chocó. (2016).

From working 10 days straight with 25 artist from all of the pacific zone, creating art and reinforcing aur cultural roots, this beautiful project was born, that seeks to empower people into preserving their natural enviroment and precious forest.
The group that won the convocation, was able to record their song in a portable studio made by llorona, that way 'tambores del Tolo' was able to carry their marimba music to other regions of Colombia spreading their culture.
Here's how the CD label desing for that recording looks like.

PLANTARIO BOGOTÁ 2016
Plantario is an Instituto Distrital de las Artes - Idartes endeavor that creates a plattform with several talks and workshops trying to boost all those musical projects that are resently rising in the city.

Take a look:
www.lloronarecords.com/projects/plantario/
MUSIC
POWER
HOUSES
Polen records, Tambora records, Palenque records, Sonidos Enraizados and Llorona records, five major colombian record labels united for WOMEX 2017 and decided to create a unique piece involving songs from the artist catalogue, I was commanded to create the artwork for that compilation.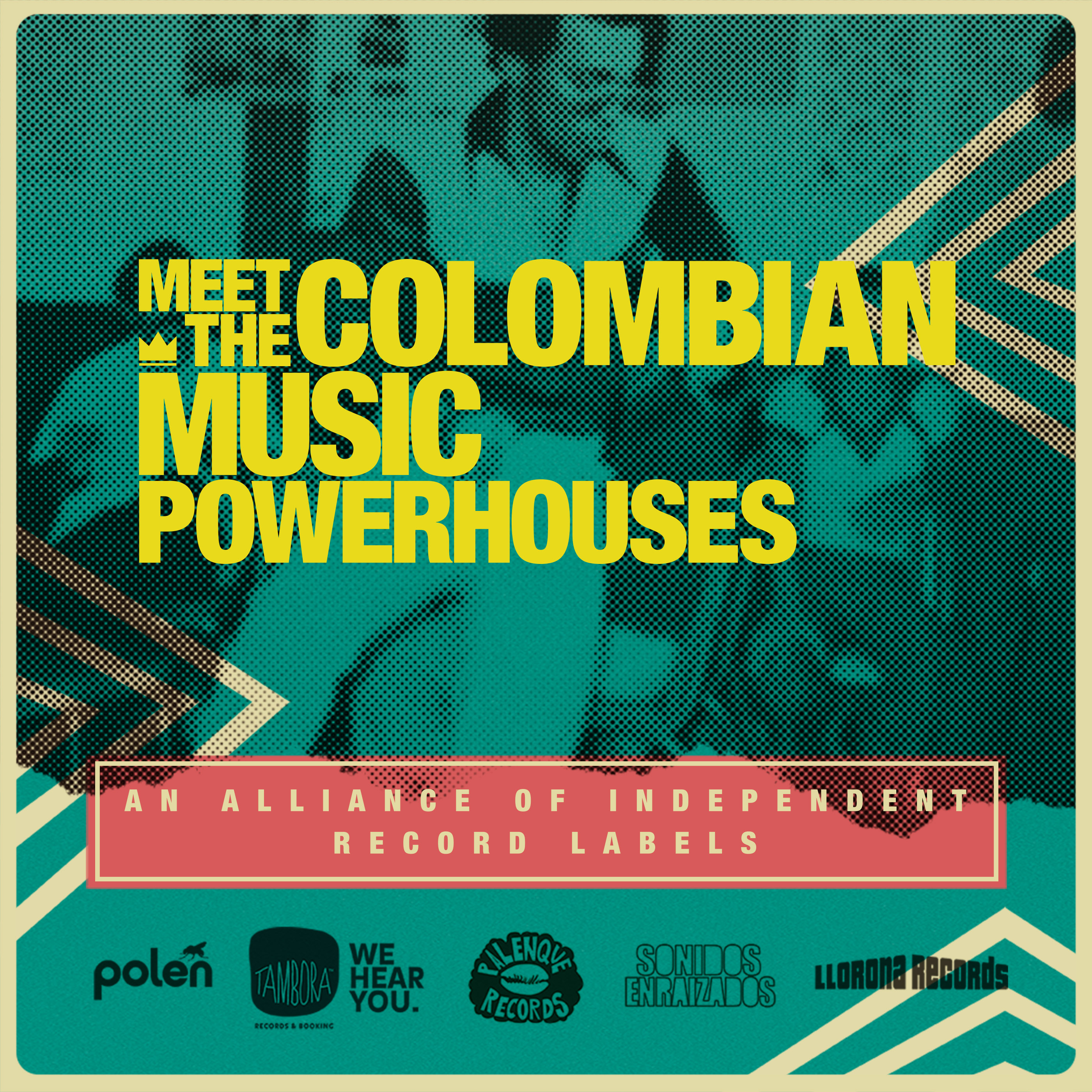 Here´s what most of Llorona's visual identity looks like from La Murga's point of view.
Check out Llorona's official website.