︎Curator / Exhibition direction / graphic design / Production

MEMORIA GRÁFICA
The graphic component of musical productions (whether albums or singles) has been closely linked to their sound identity in the public's memory. We remember songs and records for their sound, but also for their graphic art. In fact, on many occasions our visual memory is the first to appear when we want to remember a piece of music.



This exhibition shows representative examples of the graphic aspect in the musical production of the independent scene in Colombia for the last two decades. And it intends to generate a link from Catalonia to its creators and the sounds that they wanted to represent in images.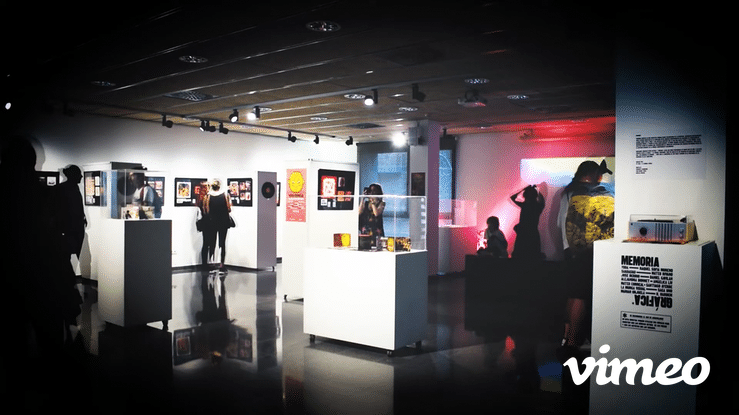 This exhibition is a local initiative in Barcelona that started as a way to create a direct link between music coming out of Colombia and new audiences in europe that would hardly hear from this music and artists trustin just in social media.
We wanted to show people how designers and musicians has come together to give life to this interesting covers that represent the new and fresh identity of the fully diverse spectrum of music that has been made in Colombia in recent years.
We wanted to showcase the work of these visual artists, and amazing variety of works that reveals the creativity and stylistic craftness and love that they put on these covers giving live to an intimate relation between music and graphic design.


These exhibition intents to show the new face of the independent, bubbling and evolving musical scene and it's intricate relationship with visual geniouses.
The first one took place in Barcelona's Centro Cultural Albareda and a second one is coming in april 2023. Stay tuned.
︎ Go check these links to the personal work of these amazing artists that are part of this exhibition:


︎