ONE LONG...
So, my friend asked me to paint her board, just the idea of having a design rollin' around is exiting, so I made her this.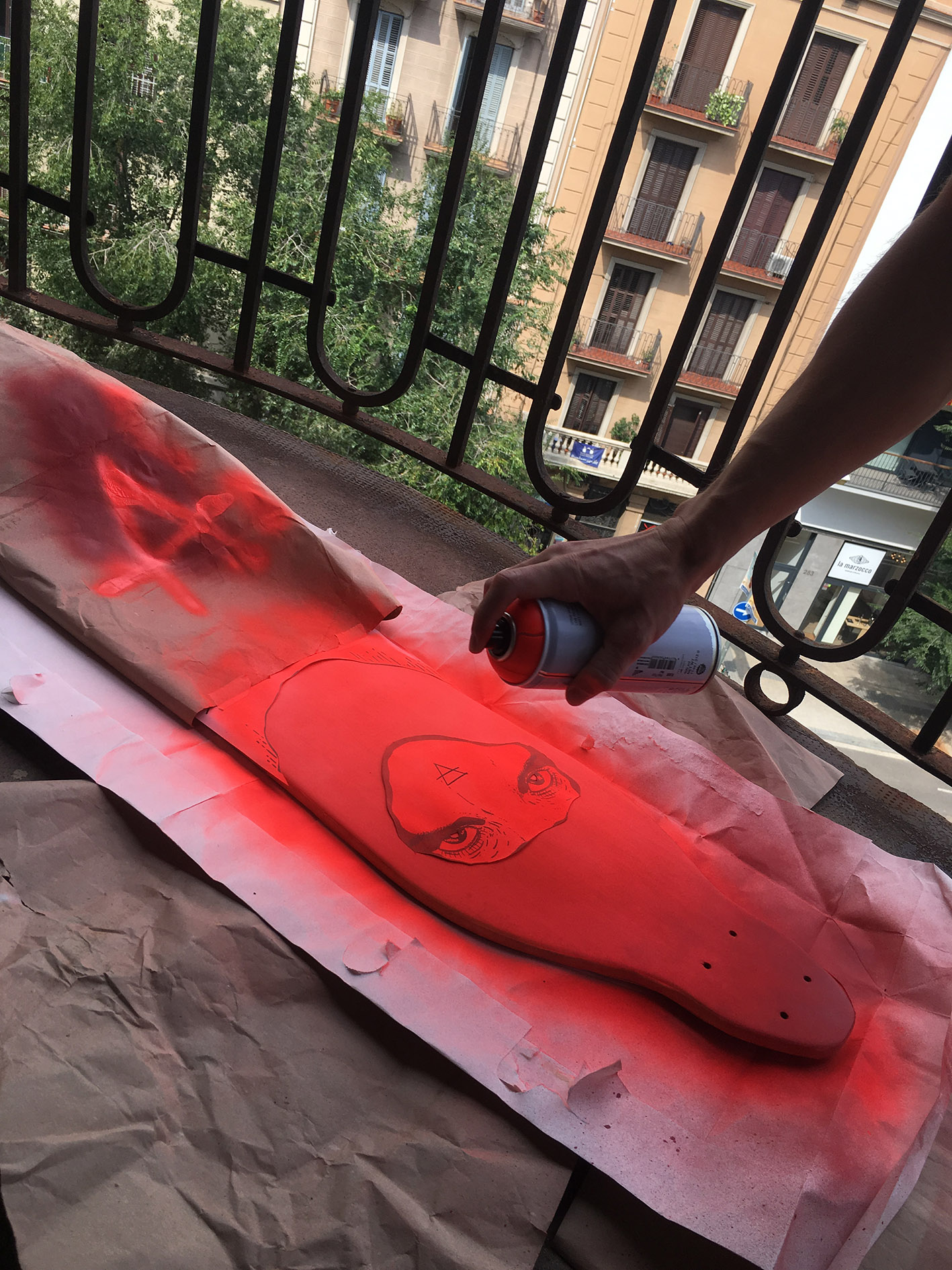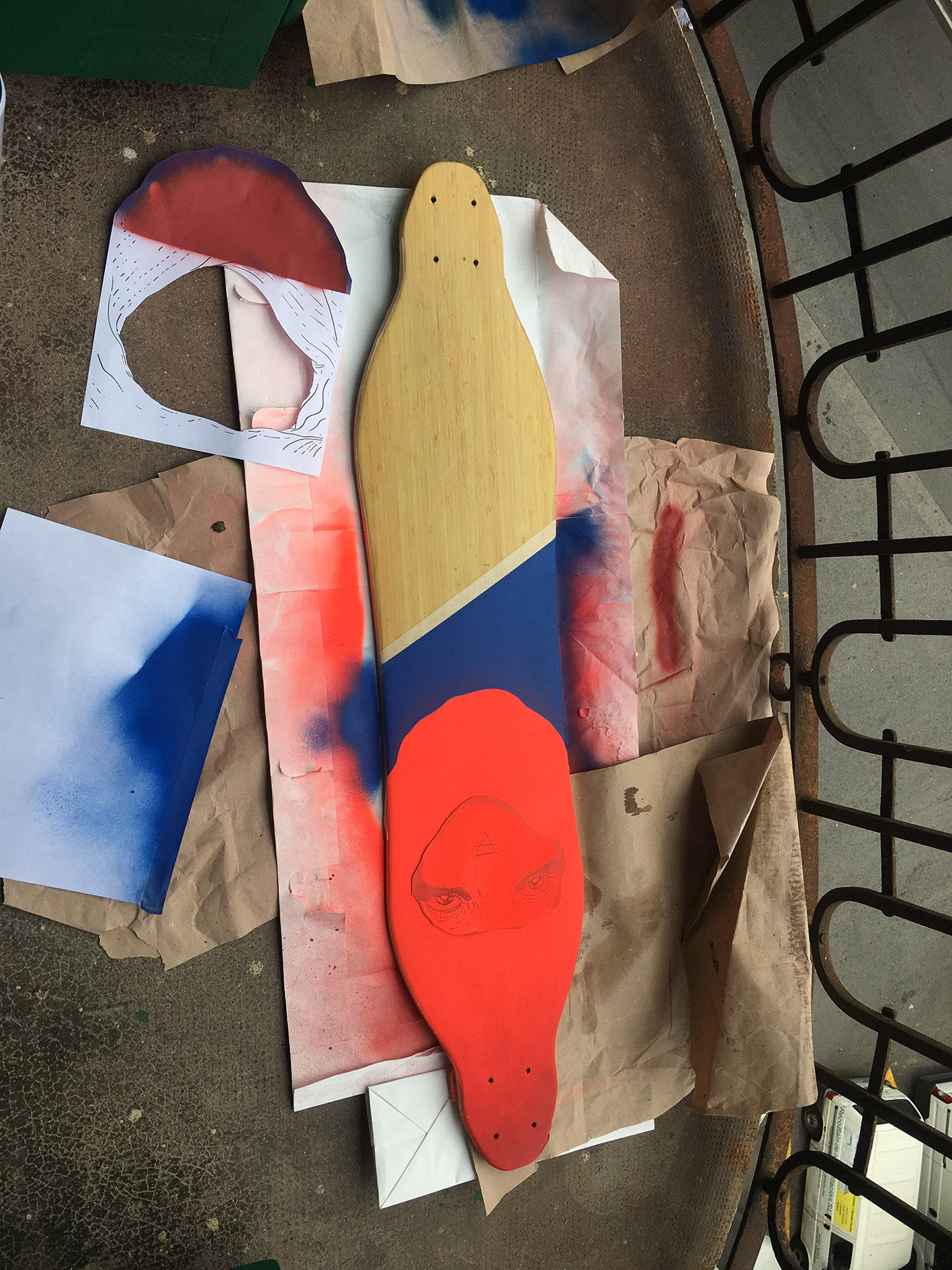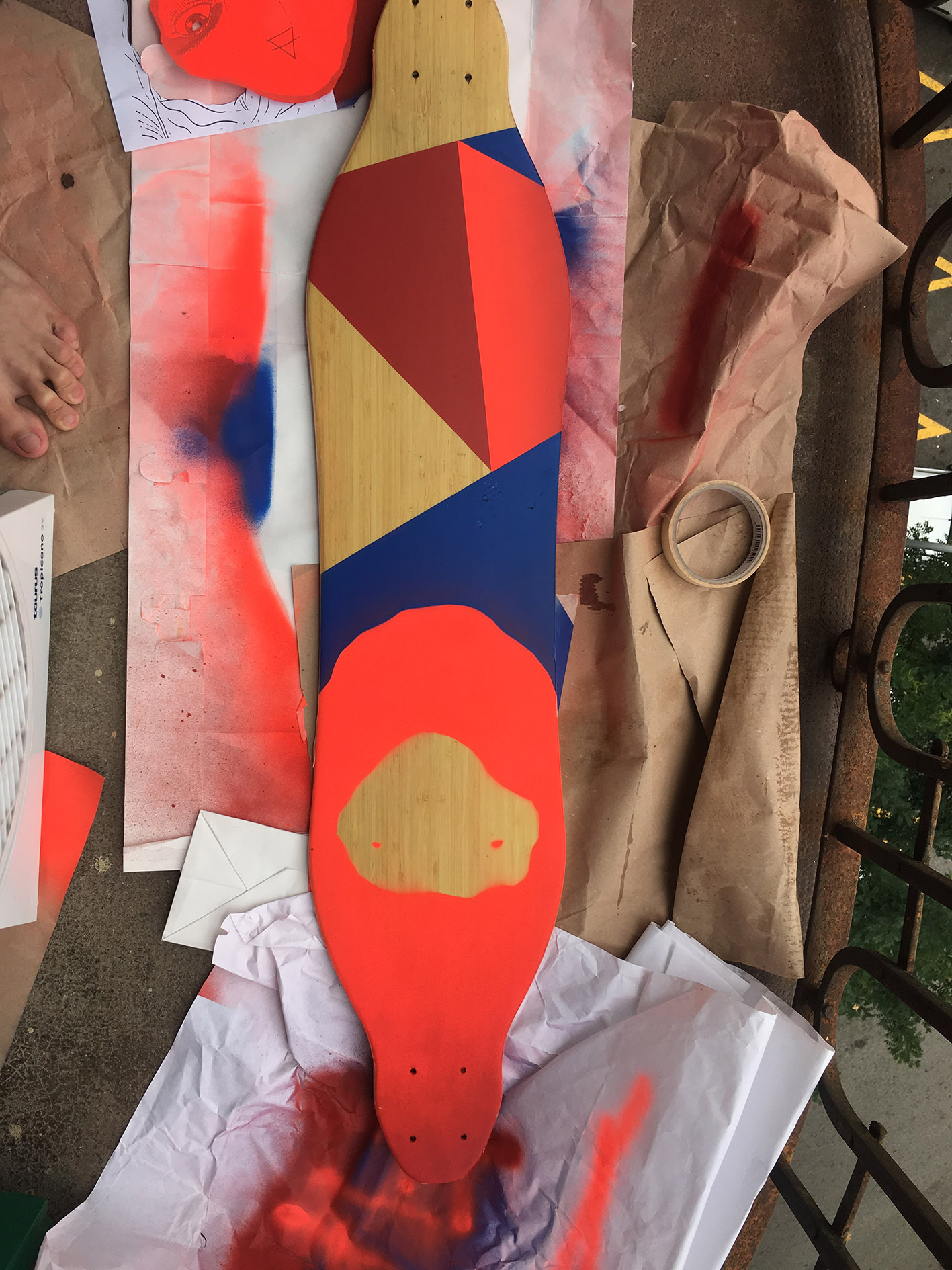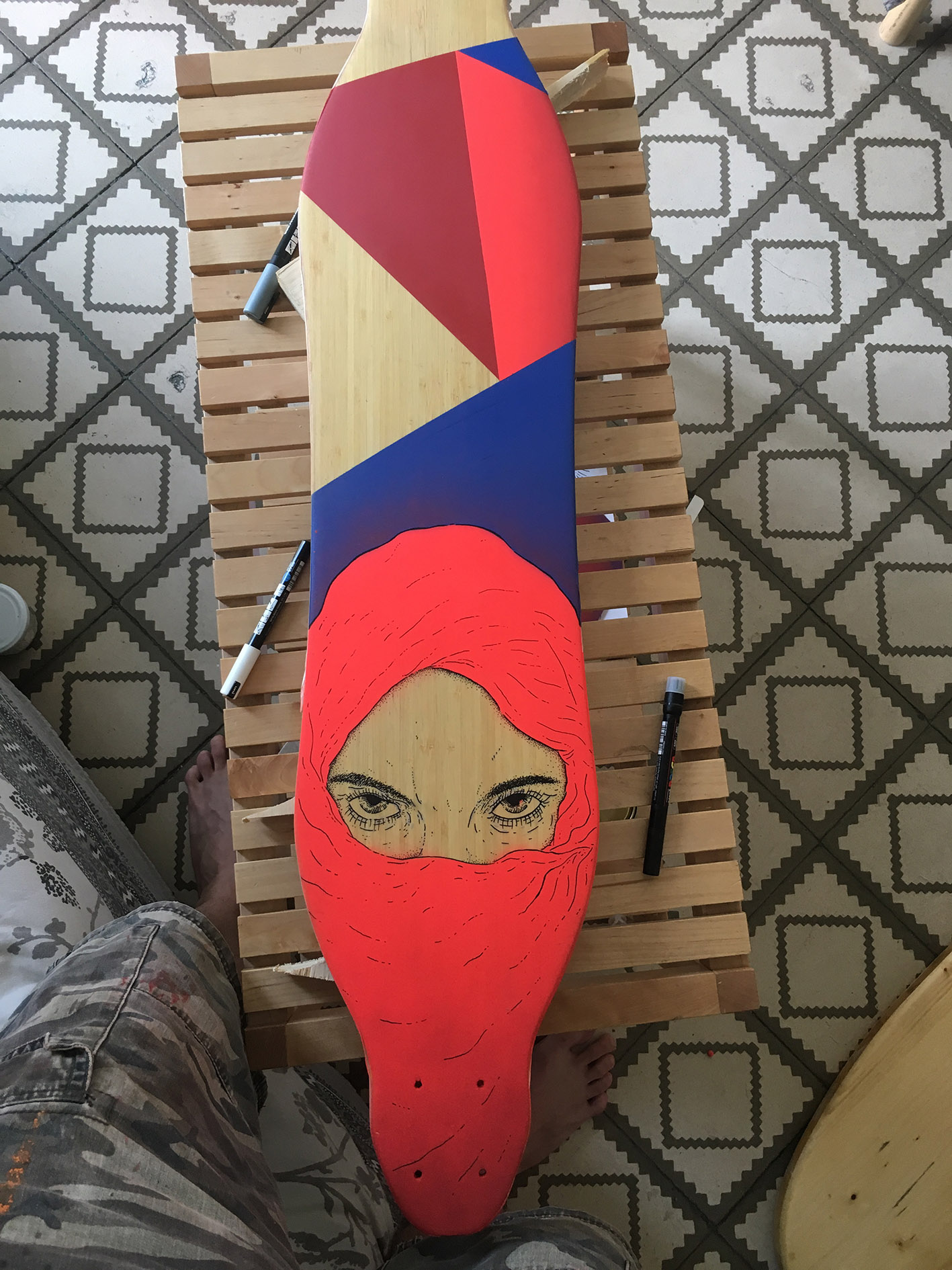 A combination of spray paint and markers.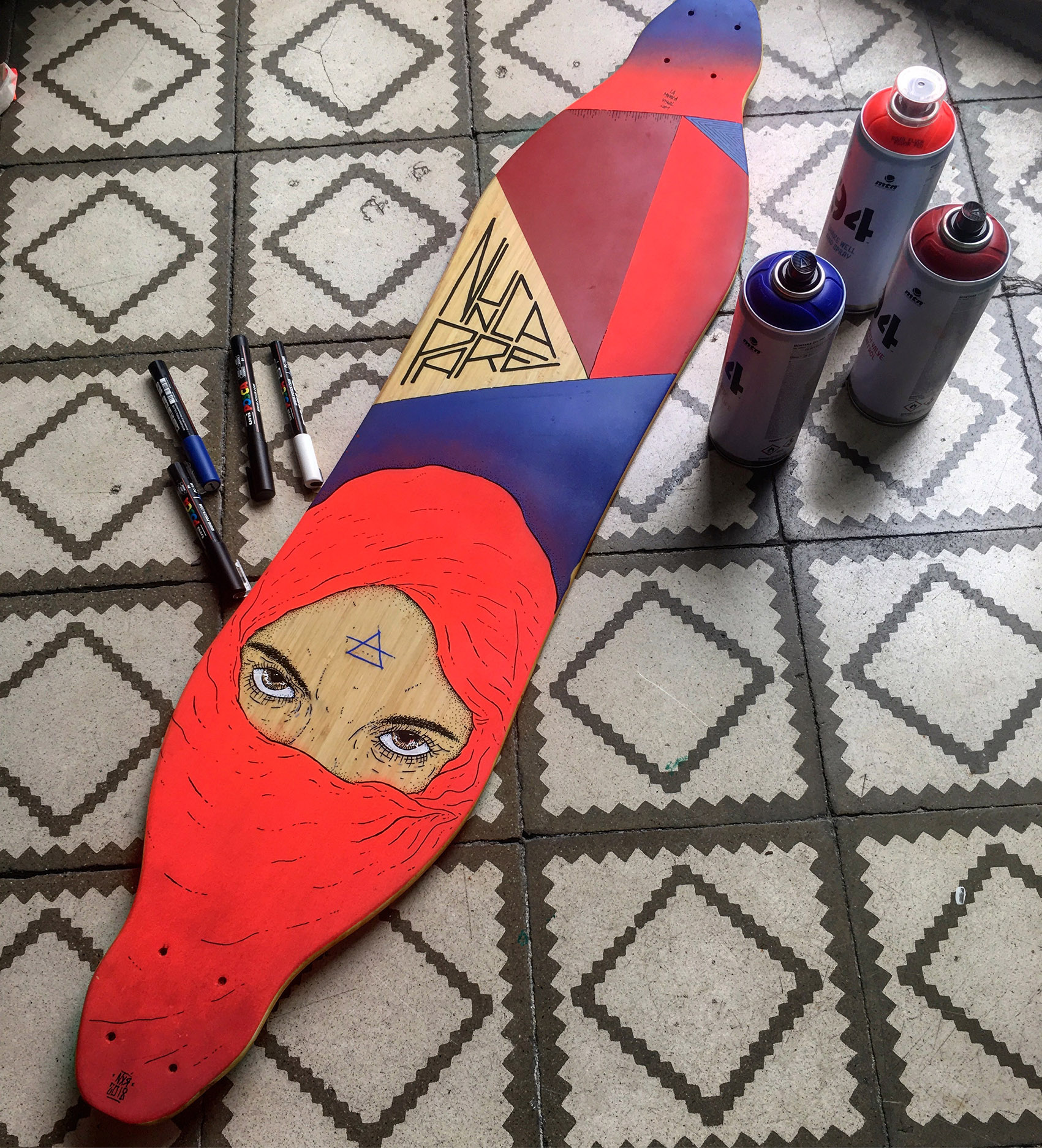 AND ONE SHORT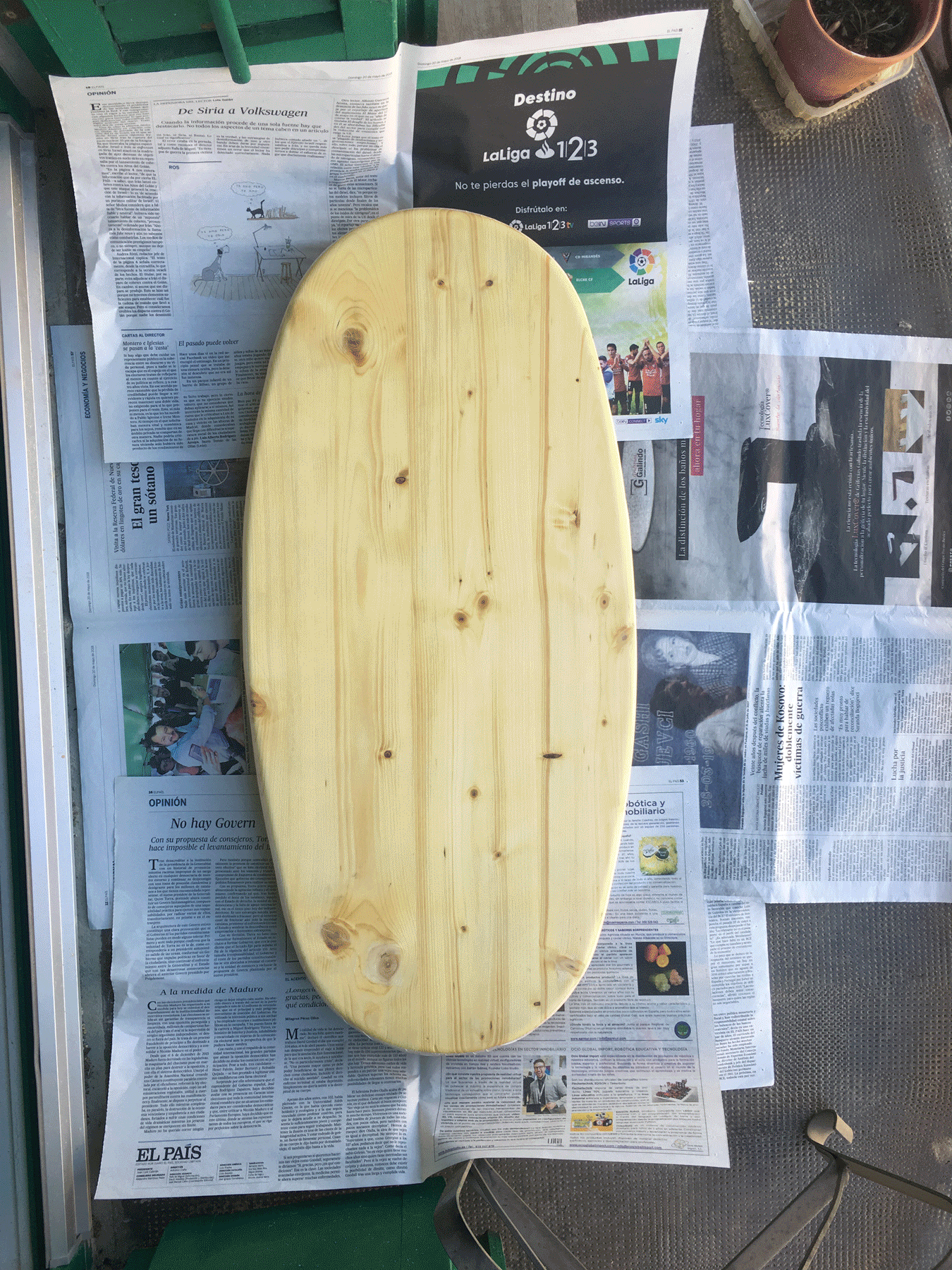 Same friend, different board, this time a personal interpretation of Escher, one of my biggest influences on a graphic level.


Same technique.