︎Illustration / logo & branding / cover design / Animation / SSMM graphics / CD digipak


RUCA Y EL QUINDE DE BARBACOAS
Ruth Elena Cabezas 'La Ruca' has been a leader in the Colombian Pacific folklore for the last 20 years, composing first for the group Los Alegres del Telembí and then founding the group El Quinde.

Profe Ruca's goal is to enhance the music of the Telembí area and to show the world the great creativity of her compositions. With the rhythm of jugas, tambarrias, currulaos, rumbas, bundes and carambas, we can get closer to the heart and soul of this songwriter and singer.
Together with Discos Pacifico and Territorios de Oportunidad, these 14 songs are released as a tribute to the immense work of the master Ruca, giving homage to her cultural legacy. Party songs like 'Rumba pa' Gozá', others with a flirty touch like 'El Clavito de Pablito' or 'La Brinca Brinca', others where her black heritage is embodied like 'África Negra' and also funeral and religious songs like 'Aotchita' and 'Indirita'. This new album is an achievement for the history and the record production of marimba music, a clear honor to the folklore of the Telembí triangle and the Colombian Pacific.


Thisis the design for the first two singles of the record.


'Dale Duro al Bombo' is the first album of the master Ruca and her group El Quinde de Barbacoas.
Digipak design by La Murga Visual.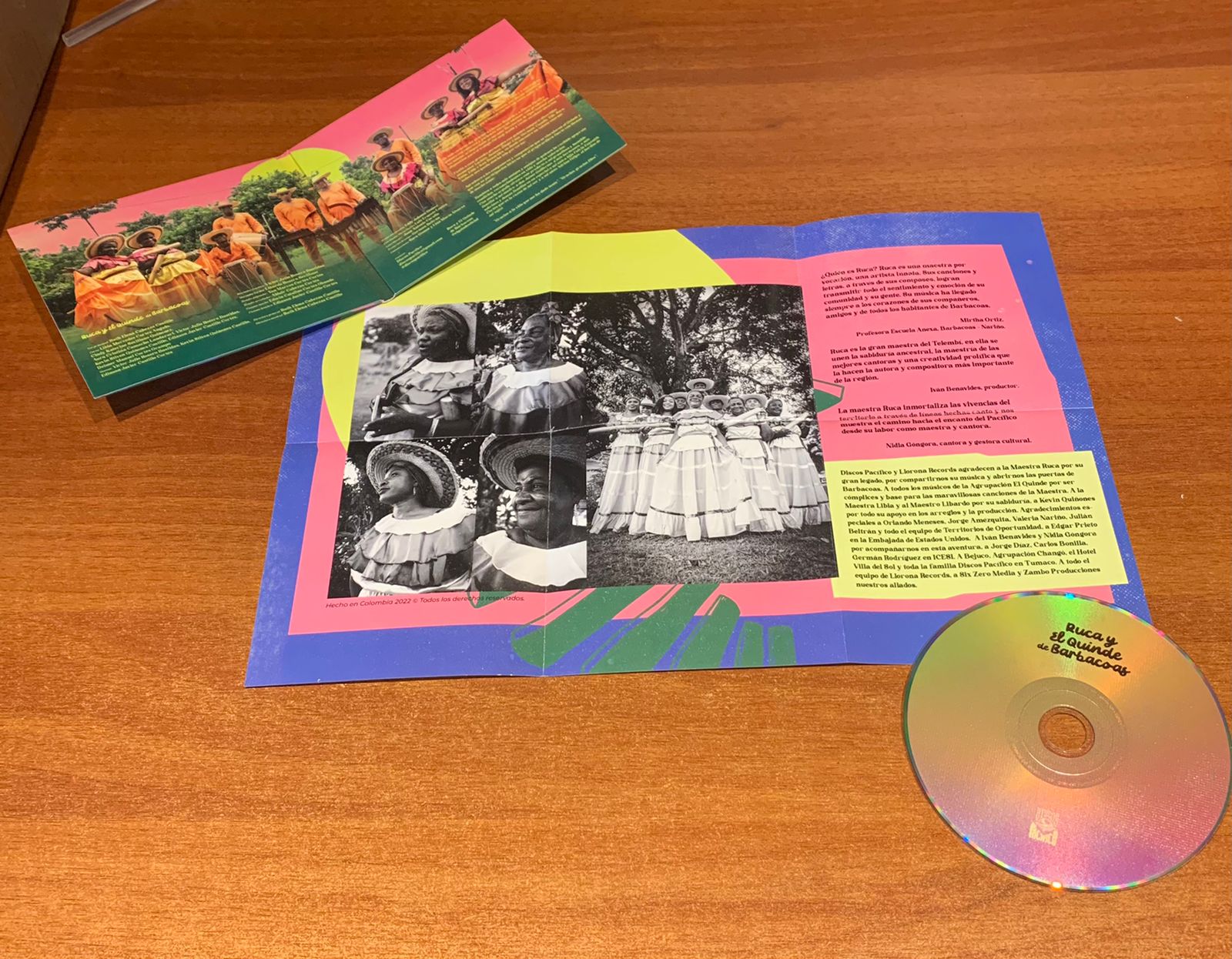 Ruca y el Quinde_bombo coveranim from Nicolas Molina on Vimeo.