PRINTS
It´s not just about illustration, it's about printing those illustrations in the most old school and handcrafted way.

We love screenprint everything, it's so digital nowadays that we forget the process of taking and idea to the phisical realm.

La Murga designs thinking about ink, paper and texture.




CASA AICHH

In Aichh we connect with the handmade process, we create ideas just to see them come to life on phisical mediums. This house is a work in progress we keep reuniting with talented artist and musicians there and the magic keeps on living troughout the work coming out from that place.

Check them out. Casa Aichhh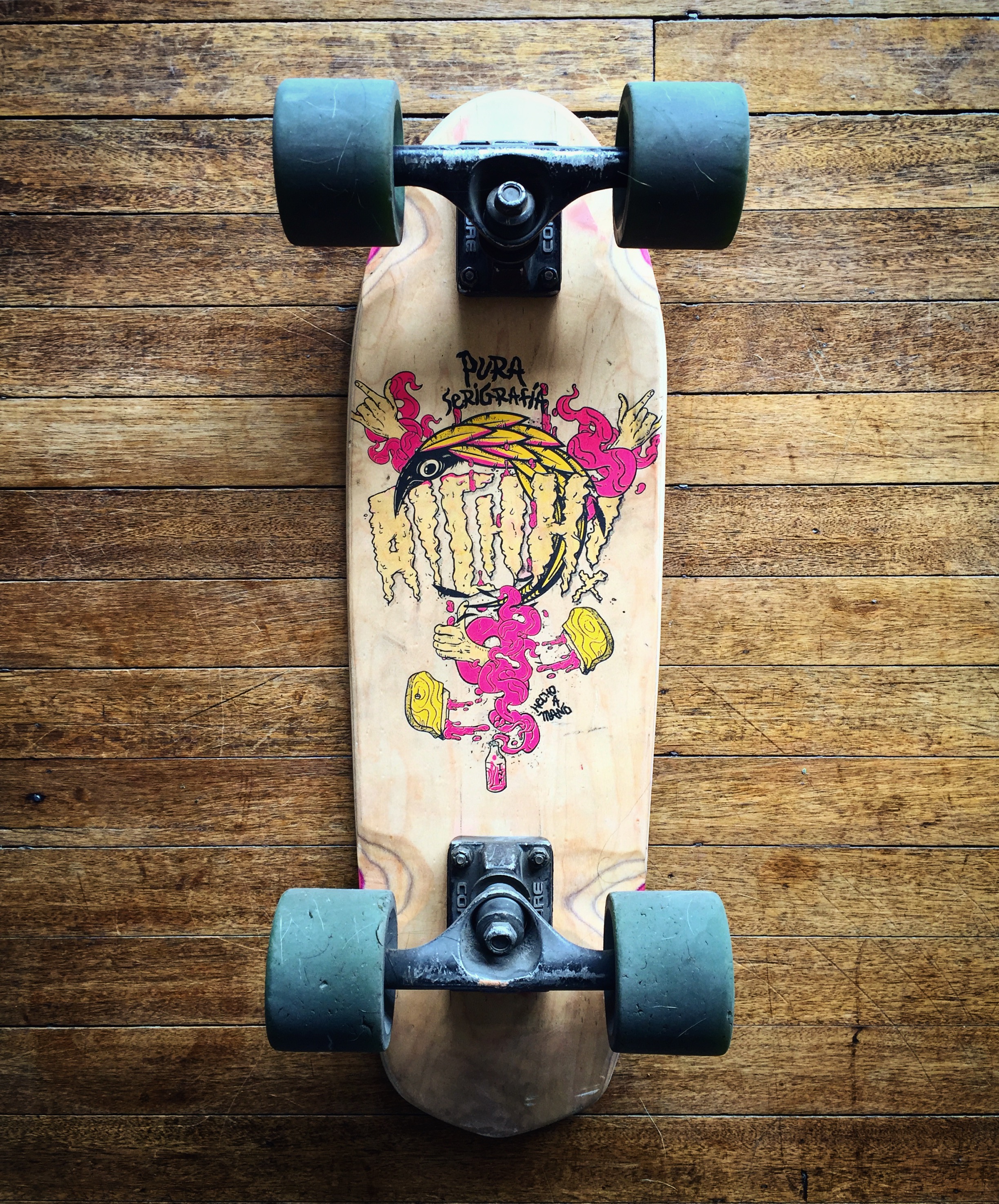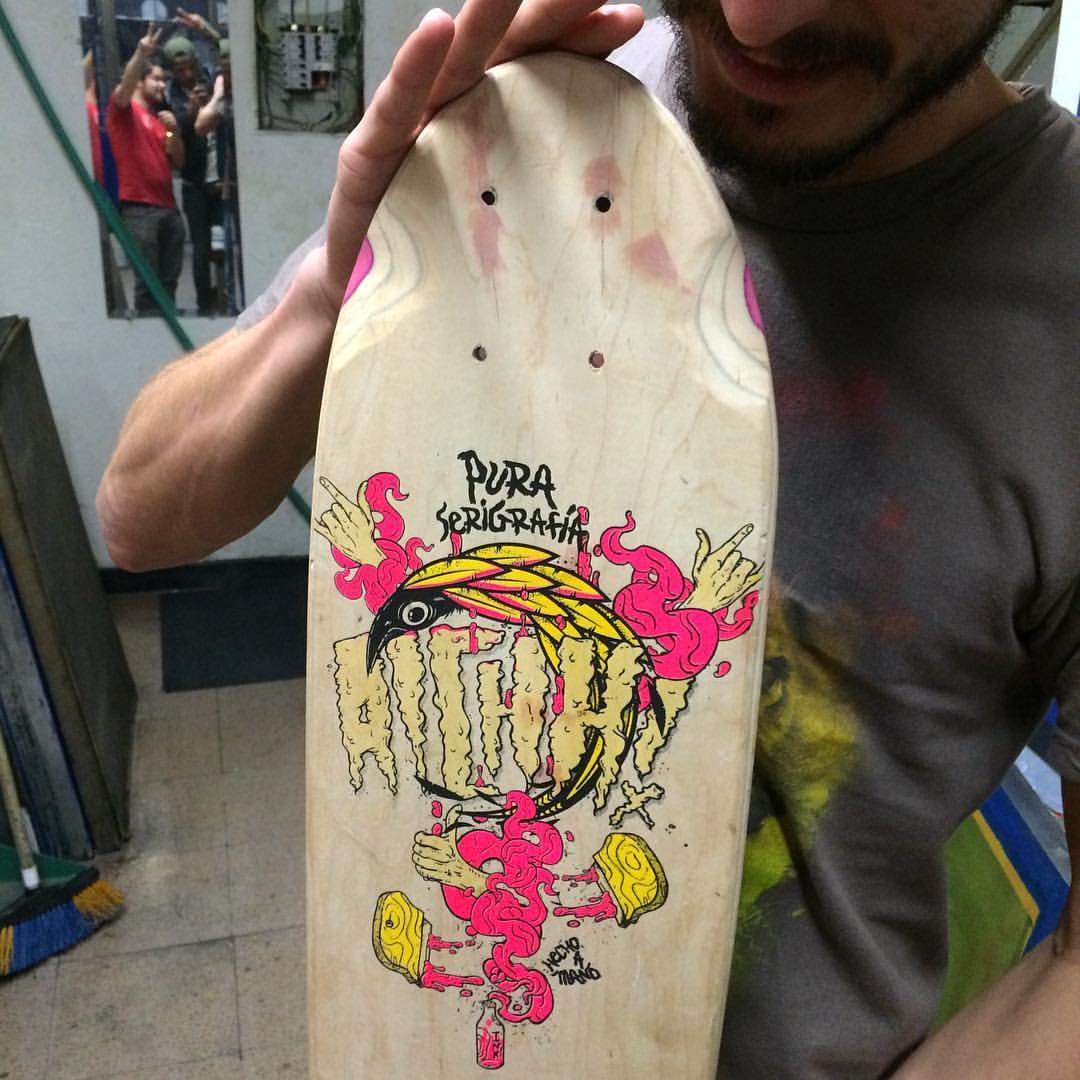 La Murga's first ever design that goes on a skate board.
︎
Growing up in the 90's gives you a nostalgia for placing stickers everywhere, that scence will never fade away, we'll keep on printing and sticking, designing and riding.

La Boa (Bogotá Orquesta Afrobeat) logo and stickers designed and printed in Casa Aichh.


BOAFEST

The Boa Fest, is a a series of concerts that take in a va­riety of styles, with an eye towards new musical tendencies emerging from the Colombian capital city that took place on 6 wednesdays during October and December of 2016 at Latino Power
a local venue.


Live bands, music documentaries projections, a gathering of independent creators and party. Presenting new sounds by bandmembers from Bogotá Orquesta Afrobeat amongother projects.


"What moves us are several things: parties, music, art, design" says Luis Guillot, creator of the Boa Fest.
FOLDABLE FLYER FOR BURGERKILL

Designed for BurgerKill by La Murga and printed on casa Aichh, pure silkcreen and 2 inks.